YAY! It's the 15th, that means it's announcing the winners of the Cutie Pie giveaway time. Woohoo...I've been waiting for this all week =)
So here goes the three winners:
Winner no.1 of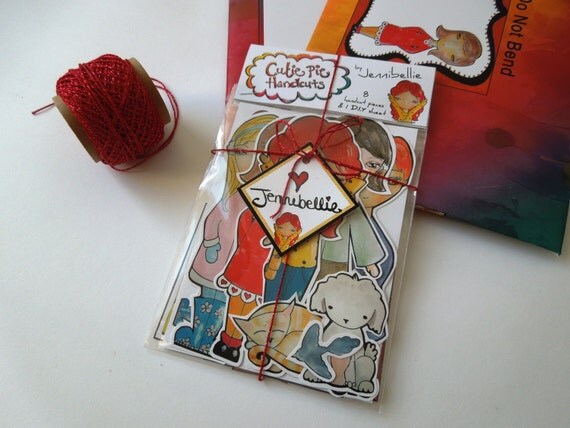 is comment number...
which was actually:
Prize 2: One Pack of the
Cutie Pie Handcuts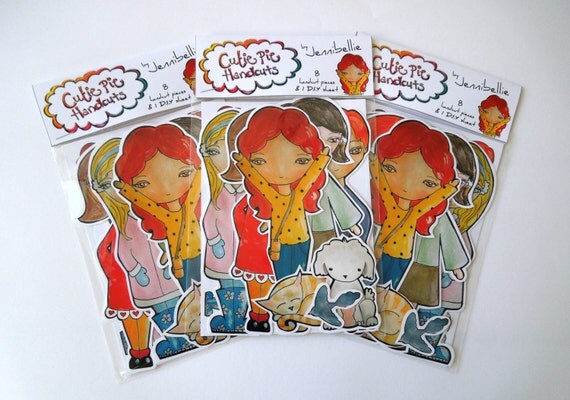 is comment number...
which was actually:
congratulations Angella
(you did you did lol)
=)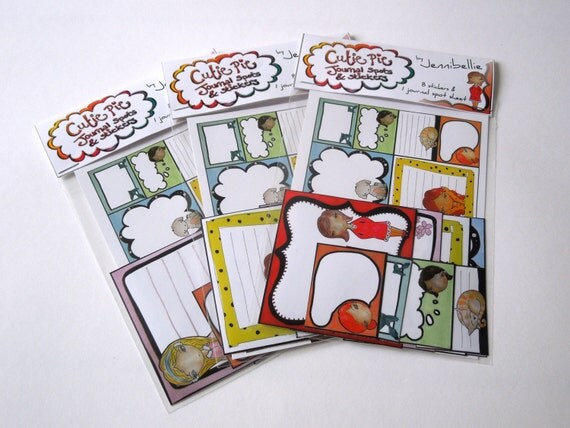 is comment number...
which was actually:
I would love to join your give away party. You are such a great artist. I'm happy to see cutie pie didn't just stay in your sketchbook. She deserves her own collection. Fab work!
congratulations Monica =)


YAY! Congrats again to you three (can you please drop an email through to jennibellie@yahoo.co.uk & let me know the address you would like me to send your prizes to if you read this before I contact you).
Thank you to everyone else that entered, remember though if you want them my Cutie Pies are still available at Paperclayjunkie for the time being, and I do have something extra for you too...a new video...


It's a one minute art journal page process, something I haven't done in a while but something I still want to throw in every now and then among my more instructional journaling videos, because I think the two hold very different purposes.
...see, this is how I like to take my inspiration - in a short, sweet shot!
Relax ~ and ~ Enjoy