WOOOOOOOOOOOOHOOOOOOOOOOO!!
No it's not my interior one, my little condensed hub of heaven will still be my main art room, but I will soon be having an outdoor space too which I have missed having a lot. Here's what my new room turned up like:
and here's what it's currently like, or a peek of it anyway.
It's a proper outdoor office space. It's waaaaay more expensive than what I was planning to have after my old little shed croaked it, but in the end with all options weighed it was the most sensible. To be able to use any outdoor space properly it would have to be insulated, sealed yada yada yada and I spent a fortune doing all that on my old shed that still let in bugs, still creaked my neck with drafts and still warped with damp. However much I loved it, it was ultimately a waste of money and would always have a limited amount of available uses.
This one however, well it is a contained unit, my friends even thinking of getting one as a guestroom it is
that
nice, I'd happily sleep in it =) (well when it's finished anyway).
So yay! Many people said on my facebook that the loss of my old shed studio was just making way for something bigger and better and I guess they were right =D
In spite of being super excited about that, watching it be built and going out shopping for cheap carpet tiles and blinds to fit it I have managed to do some art today too: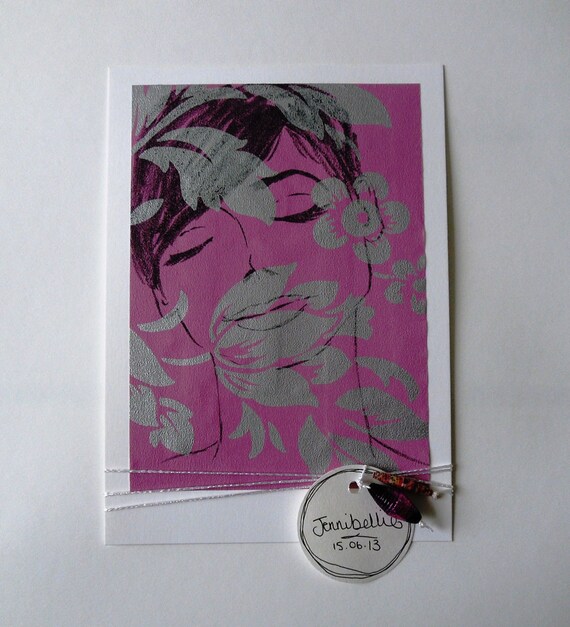 I have been creating with my new(ish) brush pen on floral wallpapers and come up with this little series I'm titling Wall Flowers (gettit?!). They are quite expressive work, done without pencil and created with quick fluid lines.
I'm also doing something I rarely do with my original art and that is putting them up for sale. My etsy sales over the last couple of months have helped me to purchase some bits for my new studio but I'm hoping these pieces will help me furnish it with a little comfort too. Their sale may only help me buy a rug or pillow or two but I have my heart set on some crochet, so any monies I get from it will go straight back into supporting the work of another etsy artist.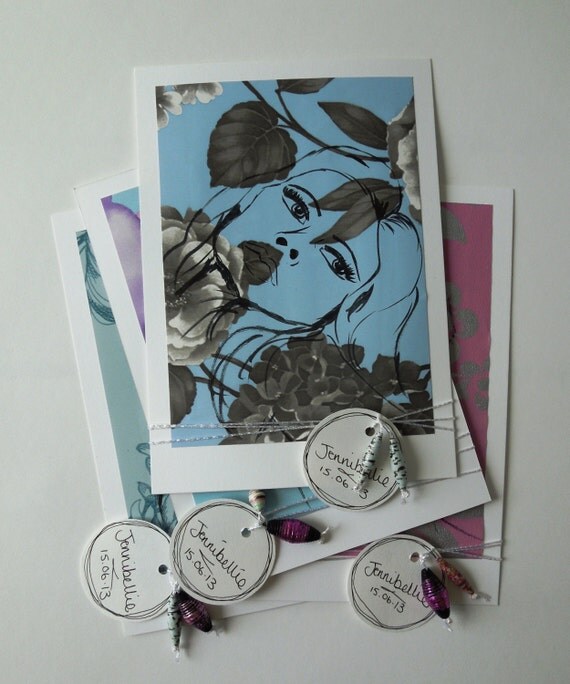 If you are interested in purchasing one of these works please visit my shop. There are only four and as I say I rarely sell my originals so if you want it you have to get it when you see it =)